Your cell fitness
Your new easy to implement habit
Patent-pending formula by certified scientists
Only natural ingredients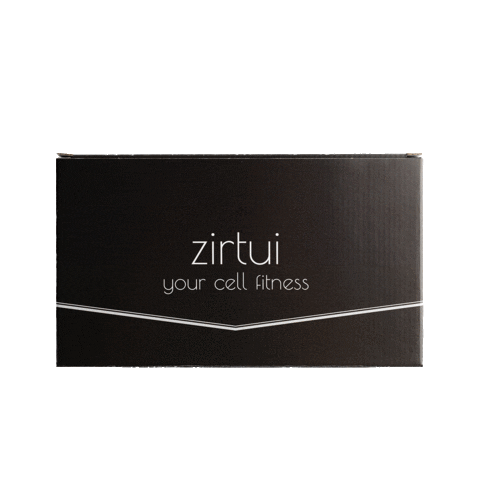 No, this is not an instant miracle cure for eternal life. However, our longevity blend contains longevity ingredients to optimise your biological age. It's approved by anti-ageing scientists, natural and easy to implement into your daily life. 
the ingredients
Zirtui longevity blends contain natural ingredients, ensuring long term benefits for a long and healthy life. Our scientists have developed a safe, notified and easy-to-consume formula that is patent pending. Find out what's in it!
Pomegranate extract
Broccoli Sprouts
Niacin
Resveratrol
Vitamin D3
Vitamin K
Betaine / trimethylglycine
Testimonials
Zirtui provides me that little pick-me-up on 'Monday Blues' kind of days. I've experienced a very noticeable difference in my energy levels compared to last year's winter. It's a game changer to keep you going all year. Definitely recommending Zirtui to all my clients.
Sander (25)
Been taking my daily dose of Zirtui for a few months now. Easy to mix in a yoghurt or hot drink (which now turns green). People usually react with disbelief when I tell them how old I am. And I would love to keep it that way!
Christ (67)
Every morning, my girlfriend and I drink our green Zirtui drink. Just a couple of seconds with the mixer and our drink is ready. I'm 53 but my biological age indicates I'm in my 40s. Zirtui keeps me young!
Johan (53)
As a personal coach, I find it important to look fresh and healthy every day. I've noticed a significant difference since I started taking a daily dose of Zirtui full of vitamins. Usually, I don't really have a proper meal in the morning. But Zirtui has changed that, as I take it with a bowl of yoghurt and some muesli now. Breakfast has become a consistent part of my morning routine. It instantly gives me a great feeling. My skin looks better and it's definitely boosted my immune system. I especially recommend opting for an extra dose of Vitamin D during the winter months.
Laurence (43)
Zirtui. What we're about
Zirtui is an science-based brand with 1 focal purpose: targeting and slowing down the processes that make our body age.
An individual not only has a chronological age but also a biological age. While your chronological age is linked to the birthdate you find on your ID, the way a body ages biologically can be different for any one of us and is linked to genetics, but also lifestyle factors such as diet, exercise and sleeping habits. 
The past decades, scientists have begun to unravel the molecular mechanisms behind the ageing processes of our body. While the mechanisms are complex, it has become clear that ageing can be combatted and slowed down by the right life style choices and the right supplements.
We have been following the scientific studies behind ageing closely and have developed the perfect blend with just the right doses of 100% natural ingredients to help you towards a healthier lifestyle.
Research blog
Inflammageing: what it is and how to manage it
Do you know what inflammageing is? If not, don't worry, you're not alone. Inflammageing is a relatively new term that has only recently started...
read article
Inflammageing: what it is and how to manage it
The 9 Hallmarks of Ageing
Ageing is the primary risk factor for major human diseases, including cancer, diabetes, cardiovascular disorders, and neurodegenerative diseases. By identifying the changes that occur...
read article
The 9 Hallmarks of Ageing